DEPARTMENT OF AGRICULTURAL ENGINEERING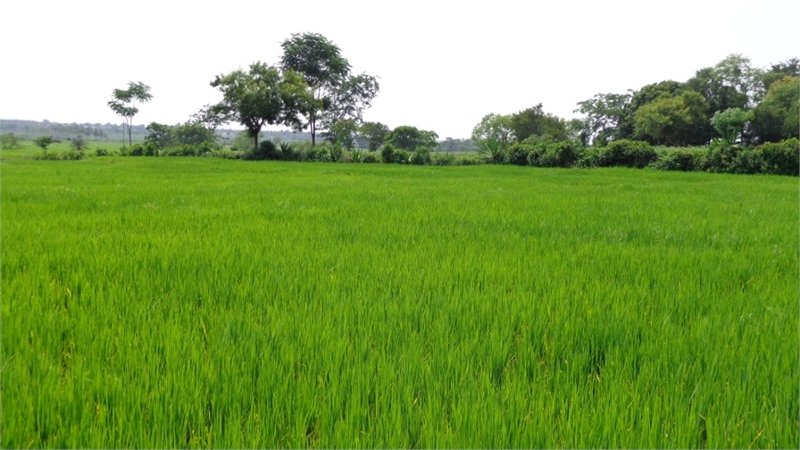 About the Department
Department of Agriculture Engineering, Initiated in 2021, offers 3 years Diploma - Agricultural Engineering programme. To impart the knowledge on crop cultivation aspects from seed to harvest,the department offers hands-on training for students on the latest agricultural engineering technologies.
Objective of the Department
To educate and train the future professionals to overcome various agricultural challenges due to global changing scenario.
To discover and improve new technologies for stake holders/farmers based on integrated approach.
To train and educate students with the updated skills in agricultural production process,agricultural water management, farm management and farm machinery.
To provide the practical knowledge, and also the theoretical knowledge in engineering principles applied to agriculture.
To lay the foundationsof students for a successful agricultural engineering carrier integrating all aspects of engineering in agriculture.
To develop innovative capacity of students for increasing agricultural production with scarce water resources available.
To understand ethical issues and responsibility of serving the environment and the society at large.
About the Course
The course is so designed to learn more about the recent advances made in crop production techniques for the crops prescribed viz., rice, sugarcane, cotton, groundnut, coconut, pulses, fruits and vegetables.
Now a days Agricultural engineers are expected to have the knowledge and the understanding of the basic principles and concepts of fluid mechanics both in static and dynamic conditions. This is to enable them to analyze and design systems in which fluid is the working medium.
And the main focus of agricultural engineering is production maximization, Soil and water conservation is the major area where these resources are basic and important for Crop Production.
Tamil Nadu is one of the most advanced states in India. Tamil Nadu has a highly developed industrial eco-system and is very strong in sectors like automobiles and auto-components. Many globally renowned companies have setup their manufacturing facilities in Tamil Nadu.
To effectively manage and produce from Agriculture one needs Power. Today, the agricultural sector faces sever labour shortages. To overcome these problems the use of mechanical power is essential.
One who studies agricultural engineering must know the intricacies of mechanical power source namely Tractor. To impart necessary skills in the field of Tractor and its Power units the corresponding practical's is offered along with theory subjects.
Agricultural engineering is the study of applications of various branches of engineering in the field of agriculture with the aim of production maximization. Farm Machinery is one of the core subjects in the field of Agricultural engineering. Today, the field of agricultural is not liked by almost all laborers. Since agricultural activities are cumbersome and tiresome. To feed all the population in the universe we must carry on agriculture. To do so we must mechanize agricultural activities like Ploughing, harvesting, threshing, plant protection etc,. There are a number of hindrance or constraints in mechanization like small land holding, cost of the equipment, lack of education etc,. To offset these problems one must study the various implements and equipments available and their operations must be thoroughly known. Since diploma level students are placed in maintenance, repair and service activities much importance is given to these areas of implements and equipment's to achieve the aim of production maximization.
CURRICULUM OUTLINE(N-SCHEME- Draft Copy)
THIRD SEMESTER
1. Strength of Materials*
2. Principles of Crop Production
3. Surveying and Levelling
4. Principles of Crop Production Practical
5. Machine Drawing and CAD Practical*
6. Surveying and Levelling Practical
7. Measurements and Metrology Practical*

FOURTH SEMESTER
1. Fluid Mechanics & Hydraulics
2. Soil & Water Conservation Engineering
3. Electrical Drives & Control *
4. E Vehicle Technology & Policy *
5. Mechanical Testing & Fluid Power Practical
6. Machine shop-I Practical (Lathe and Welding)
7. Electrical Drives & Control Practical*

FIFTH SEMESTER
1. Tractor and Its Power Units
2. Farm Machinery
3. Post Harvest Technology
4. Green Energy and Energy Conservation*
5. Sugarcane Crop Production
6. Irrigation Engineering
7. Tractor and Its Power Units Practical
8. Machine shop-II Practical (Milling & Grinding)
9. Entrepreneurship development & startup*

SIXTH SEMESTER
1. Industrial Engineering & Management*
2. Computer Integrated Manufacturing*
3. Food Process Engineering
4. Dairy Engineering
5. Manufacturing Engineering
6. Farm Machinery Practical
7. Computer Integrated Manufacturing Practical*
8. Project Work and Internship **